At just the age of 8, Josiah was crowned king of Judah and from an early age, he began to seek the Lord. It is recorded for us in the scriptures that he did what was pleasing in the sight of the Lord not turning aside from the right or to the left. The story of his reign is truly inspiring which lead to the restoration of the temple of God and revival across the land of Judah. As a Christian, I would long to see revival break out across our nation and see people turning to God in praise and worship. All things are possible with God, the same God who brought revival under King Josiah can work to revive our country today and if we desire to have the same character as Josiah anything is possible under God's hand.
The history of the Kings of Judah is fascinating to study to see how the land of Judah developed under different monarchs who each had a different agender.  Those who began to seek the Lord during their reign prospered and those who sought their own interests shortly perished. Below is a table of four of the Kings of Judah that I would like to share with you during this study on the run-up to revival with Josiah.
Kings of Judah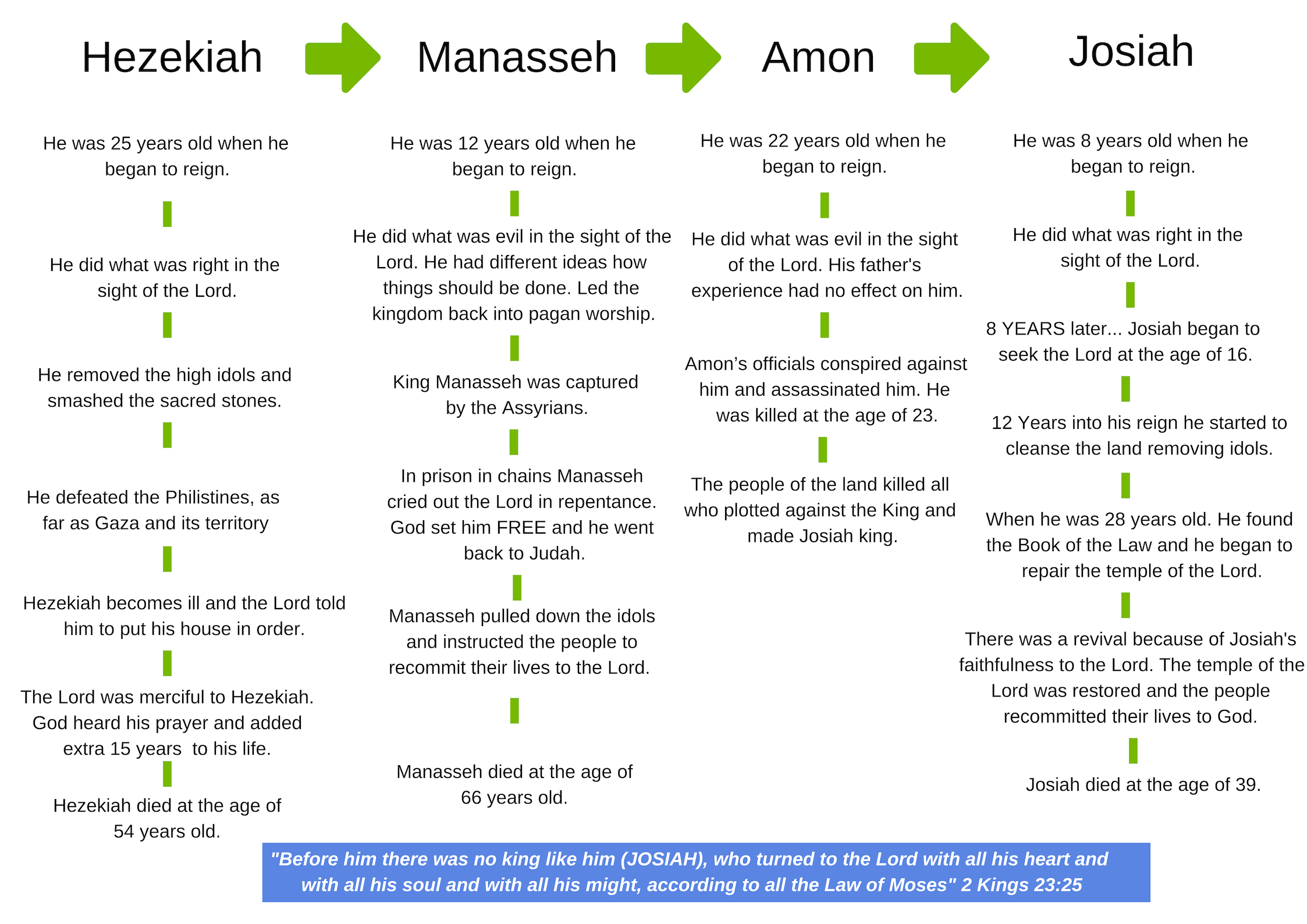 Josiah was used by the Lord mightly to restore the house of God and bring the people of Israel back to God's ways. Today in 2019 may we be people like Josiah so that the Lord can use us for his glory and blessing.  If we give way to God and let him guide our footsteps he can do something great in our nation again. Revival only comes when God is at work. Let him into your life today and he will do the unthinkable.