Hello. If you are experiencing problems tuning in to our LIVE Stream Gospel preachings please keep reading. Our online preachings begin at 6pm on SUNDAYS. Each video begins broadcasting at 5:45pm to give listeners time to tune in for the online preaching.
Below we have listed a set of instructions to help you tune in to our Gospel Broadcasts via our website:
From 5:45pm on SUNDAYS, you will be able to play our video broadcast on our live-stream page. There will be a slide saying " Gospel Broadcast Starting Soon". During this time you will be able to hear instrumental music playing until the start of our broadcasts.
At 6pm exactly the background music will fade out and the online preaching will begin.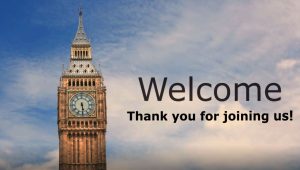 We hope this short guide was helpful. If you are still experiencing problems please try refreshing the page and that will update the video stream. To refresh your page press F5 on your keyboard or press the refresh button on your internet browser. If you still need assistance please get in touch with us via email recordings@preacherscorner.org.uk.
Thank you!